About Dinan & Associates

Dinan & Associates is a full-service law firm that is here to help you. Whether you face a criminal case, a licensing issue or other legal need, I look forward to speaking to you. We want to understand your legal problem and help you find the solution.  Our team will provide you legal expertise and compassion to our clients, and will take the time to learn about your problem and talk about possible solutions.
The initial consultations are complimentary. To schedule an appointment, you can call or email our office. We are looking forward to speaking to you about your matter.
Our Clients Love Us
Tim gave me the advice I needed to prepare for the rigors of the dreaded bar exam in Michigan. After following his advice, my scores drastically improved. I cannot thank Tim enough for his guidance and advice in helping me get over the initial hump and steering me in the right direction.
- Cory (Avvo Review)
Tim Dinan is a licensed attorney in Michigan and Arizona.  He is admitted to the Eastern and Western District of Michigan U.S. District Courts, the Sixth Circuit Court and the U.S. Supreme Court.  He is an adjunct professor of Law at Michigan State University College of Law and teaches at other institutions throughout the state.
Mr. Dinan holds an undergraduate degree in Political Philosophy from Michigan State University and his law degree from the Detroit College of Law (now MSU College of Law).  He has been recognized by Martindale-Hubbell with an AV rating (highest rating), a '10' rating from Avvo.com and is recognized with honors from lawyer rating agencies.
Mr. Dinan has been successful in representing hundreds of attorneys in Michigan by helping them with passing the bar, meeting the character and fitness requirements for attorney admission, and helping attorneys return to practice after being suspended or revoked from practice.
He has represented over 1000 clients on various criminal matters throughout the state.  Felonies, misdemeanors and traffic offenses are all handled by our offices.
His experience before administrative boards and agencies is your key to success.  Knowing the rules and the requirements of your licensing agency is only the beginning.  Professionals have a property interest in their license.  Dinan & Associates will work with you to protect that license.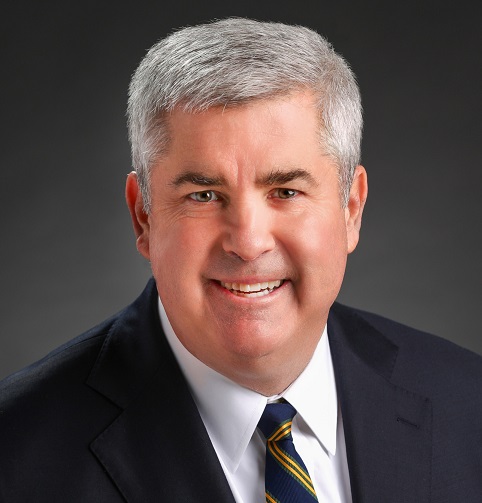 Meet Timothy Dinan
Tim Dinan is a Detroit native whose family has lived in the city for 6 generations.  He is married with adult three children.  He is active with Detroit Cristo Rey High School, the University of Detroit Jesuit High School and Academy Alumni, the Metro Detroit Bar Association, the Lakeshore Bar Association, and other professional groups.
Tim Dinan is adjunct professor at the Michigan State University College of Law and has taught at University of Detroit Mercy School of Law and Eastern Michigan University.  He is an instructor to other attorneys through the Institute of Continuing Legal Education in Ann Arbor and the State Bar of Michigan.
His interests outside of work include travel, cycling, bicycle restoration, bowling and enjoying the entertainment and dining scene in Detroit.  He is a member of the Detroit Athletic Club.
Trust Lawyer Across Southeast Michigan
Testimonials
Timothy Dinan is rated 5 Stars on Avvo and Super Lawyers – just read some of his reviews!
A fantastic and consummate professional who works tirelessly for his clients!

When I found out that I had failed the Michigan Bar Examination by a narrow margin, I knew I...- Paul
Tim Dinan demonstrates the utmost knowledge, professionalism, dedication, and compassion

At the time I hired Tim Dinan I had been trying to pass the Michigan Bar Exam for...- Samantha
Excellent Bar Exam Appeal Attorney

Mr. Dinan represented me, and prepared my bar exam appeal -- which was granted by the State Bar of Michigan. His approach was honest, d...- Jill